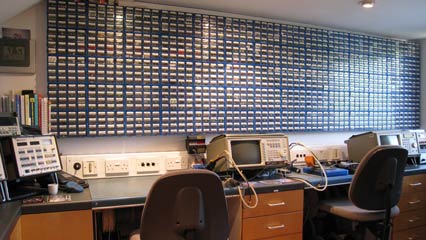 All our equipment is designed and manufactured completely in-house.
If you want some square lightboxes with big red 'X's on them (we can't imagine what for!) or perhaps an interface into a lighting desk (so the moving lights pick-up the player who pressed) - then no problem.
Call us to discuss your exact needs.