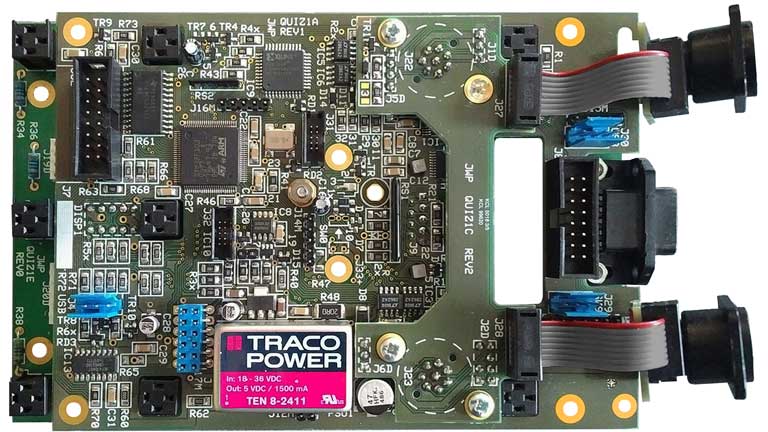 "It's just a big red button in a box isn't it?" Well... not quite (although we certainly wish it was that easy!).
This picture is a Quiz Master / Quiz Classic / Quiz Plus.
As you can see, a large amount of electronics (along with 15+ years of development), goes into making the end result 'appear' to be simple.